previous breakdown | next breakdown
Tagged by
cerai_killer
(forever and a day ago):
[1] List 5 celebrities you would have sex with without even asking questions.
[2] Put all of them IN ORDER of your lust for them. (5 - 1, 1 is the hottest.)
[3] Say which movie/show/thing it was that hooked you.
[4] Supply photos for said people.
[5] Tag five people!
5. Milo Ventimiglia


Heroes, obviously, is what hooked me. Seriously, everyone else on the show can die, but as long as nothing happens to Peter's hair, I'll be okay.

4. Hugh Laurie


Again, pretty obvious, it was House, M.D. that hooked me. Now I'm not sure if I'd want the snark and the American accent or the British accent... hmm...

3. Mandy Moore


Christ, I don't know when I fell for her... I think it might've been when I saw this photo. She is so sexy and so beautiful and has an amazing voice. She has got this natural beauty and this innate sexiness that's just incredible. Guh.

3. Dave Annable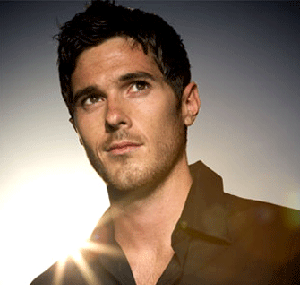 What's that? I already picked a third choice? Oh well... I get another because it's the opposite gender. Or something. (Or really I totally forgot about him but then couldn't bring to take anyone else out of my top 5.) But yeah, he totally makes Brothers & Sisters worth watching sometimes. He's so pretty.

2. Captain Jack Sparrow


That's right, not Johnny Depp. Captain Jack Sparrow. Johnny just doesn't really do anything for me unless he's in this character. But when he is... oooh, I melt. I think it's the eyeliner.

1. Jewel Staite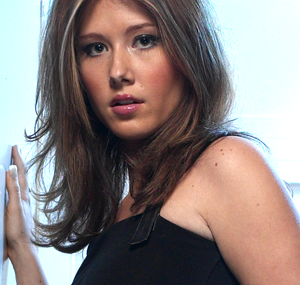 Duh. Like you all didn't see this coming. Love. Of. My. Life. I can't decide which one made me fall in love with her first... Space Cases or Flash Forward. Jewel is one of the most beautiful human beings on the planet and I will have her babies if she wants me to. I love her.
Oooh, and I tag
sloppy_drunk
,
mandee_jayne
,
daydreamer
,
justahazygirl
, and
hollywoodgrrl
.
I'll post about real life tomorrow or this weekend. Definitely before I leave for Dragon*Con. Later, skaterz!
I just haven't had any kind of free time to write. I've been super busy at work and I've been taking a first aid class, and trying to get ready for Dragon*Con (ONE WEEK!!1!), and yeah. I suck. And I'm sorry, especially to those of you who actually missed me and my silly entries. And I'm totally going to make you even more mad by posting the fakest entry ever because all I'm going to do is post this silly meme that I was tagged for ages ago. I feel like I haven't posted because I've been waiting to get these together. I'm a nerd. Anyway...
location:

on the couch

mood:

naughty

music:

watching The Dead Zone